Providing quality SOLAR
installation and
exceptional customer support for
over 11 years
Use our saving calculators to find the best solar solution for you, and how much money you can save.
Get the
best value

for your solar investment

At Sky Solar Energy, you won't just save money from an immediate reduction in your power bills. Our competitive pricing also means your solar system will pay for itself sooner, and our quality installation means it will last much longer.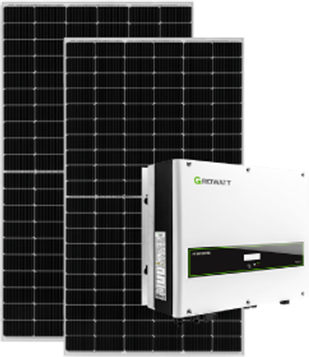 Register to win!
Your opinion means a lot to us. Tell us how we can improve your Sky Solar Energy experience and be in the running to win a free solar system.
*Competition Period: 01/06/2021 to 30/12/2021. Read the full terms and conditions here. Promoter is Sky Solar Energy (ABN 65 153 856 387) of U4/1645 Ipswich Road, Rocklea QLD 4107
Our Products
You might want to know which brands of solar products are better than others. We are making this process easier for you. Simply click the compare button to find out everything about the solar products you are interested in.

Compare Solar Panels

Compare Inverters

Compare Batteries
meet our team
All of our team members may have different job titles and different work duties, but our goal is all the same: To maximise the customers' benefits from solar power!
Our Promises
When you choose Sky Solar Energy, you receive:
A customised solar solution
that suits your individual needs
A HIGH-QUALITY SOLAR SYSTEM
that gives you instant and long-term savings on your electricity bills
A PROFESSIONAL INSTALLATION
from approved tradespeople, who will look after your home like it's their own
FIVE-STAR CUSTOMER SERVICE
to ensure you're supported before, during and after your solar installation
real customer feedback
I would recommend Sky Solar to anyone who is thinking about solar. When the idea of going solar came to the table, it seemed like it should be an easy task, but it became quite hard and time consuming as more research piled on and making the choice of inve sting in something that would be with us for the next 10 years was a difficult one
This is when Sky Solar came into the picture, the depth of knowledge both technical and about the market really impressed me, with their strong track history and long service in the industry. After much research and deliberation, we made the decision to go ahead with Sky Solar Energy, and we're glad we did.
Justin made it easy for us to make our decision and gave us peace of mind throughout the whole process from start to finish. The installation was also felt easy, we did not need to prepare anything and it was on time and the team was very professional, We have already referred two of our close friends who are also happy with the savings the solar has provided them.
Great Work
- Mike jensen
solar lab
Want to learn how the solar panels convert the sun's energy into electricity for your home? Check out our Solar Lab to find out everything you want to know about how solar actually works.
Residential Solar System Install
Commercial Solar System Install